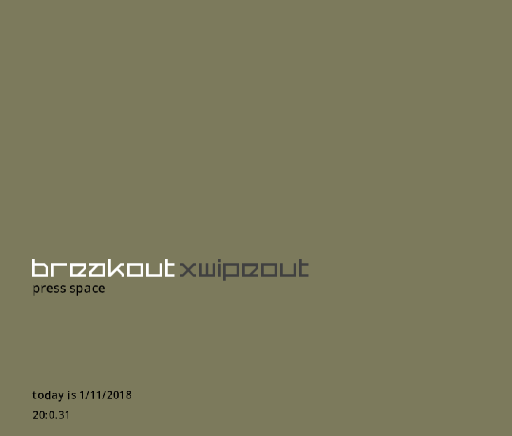 breakoutxwipeout
A 2-in-1 homage, made in a day. A Breakout clone in the style of The Designer's Republic UI in Wipeout 3.
"E" if the ball gets stuck.
"R" to restart the game.
Made in GMS1.4, music made in Korg Gadget. Will update if I keep working on this.
Install instructions
Download and run the .exe.